Multiplayer On-Line Air-Combat Simulators
and Other On-Line Games
---
Tracking, tracking, tracking . . . Guns, guns, guns!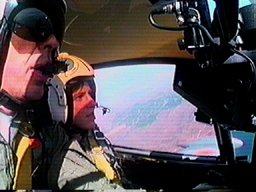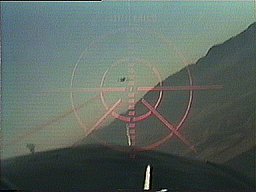 Brooke at Air Combat USA and a gun-camera shot.
---
My favorite place to do on-line air-combat flying is Aces High. Click here for my Aces High page.
For information on World War II Online, which is a massively multiplayer on-line WWII simulation, click here for my WWIIOL page.
I got my start flying multiplayer on-line air-combat simulators in Air Warrior. My original Air Warrior web pages (including How to Fly and Fight in Air Warrior) can be accessed here.
To discuss any of the content on Brooke's web site, there is a bulletin board (discussion forum) available here.
AH CM items:
guidelines
---
by Brooke P. Anderson
e-mail: brooke@electraforge.com

Click here to go back to the main page.